We would like to take this opportunity to thank you for your business, whether you've purchased equipment, had instruments calibrated or attended one of our training courses.
We hope to continue working with you heading in to 2018 and beyond.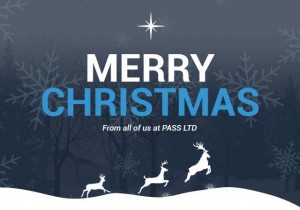 Key holiday information and cut off times:
Friday 22nd: 08:30 - 16:00
Saturday 23rd to Wednesday 27th: Closed. Web open for orders
Thursday 28th: 10:00 - 14:00 (orders will be dispatched at 13:00)
Friday 29th to Monday 1st: Closed. Web open for orders
Tuesday 2nd: Business open as usual
We will endeavour to get your order to you on time, however, there may be courier delays over this busy period.
Thank you for working with us. We really do appreciate it and all the best for 2018!